$100 000 BMW Affiliates Competition
It is time to start your engines – Enter the easy-forex Partners Competition to earn great commissions on your referrals.
Seven executive class prizes are available, including a $100,000 luxury BMW, a Harley Davidson motorcycle, a BMW motorcycle, a luxury holiday and more.
Be the first partner to achieve a category target to win its prize!
---
Just complete the registration form to get your referring links and/or banners to start referring clients and enter the competition to win your prize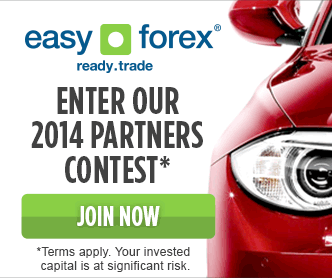 The clock is ticking – This is your opportunity to join the competition!

CHAMPIONS LEAGUE
Target
Prize
Value
Reach two out of the three targets below:a.  2,000 Approved – new active usersb.  2 Million USD from new deposits

c.  20 Billion USD accumulated turnover

High-class BMW car offering an exquisite driving experience
$100,000

PREMIER LEAGUE 1
Target
Prize
Value
1,000  Approved – new active users500  Approved – new active users200  Approved – new active users
World-famous and legendary Harley Davidson motorcycleExquisite and glamorous 5-night-trip to AustraliaElegant and luxurious pen set
$10,000$5,000$1,000

PREMIER LEAGUE 2
Target
Prize
Value
10 Billion USD Accumulated Turnover5 Billion USD Accumulated Turnover2 Billion USD Accumulated Turnover
Fabulous and smart BMW motorcycleMagnificent high-end 5-night-trip to GreeceElegant and luxurious pen set
$10,000$5,000$1,000